About Us
Dream Green Architectural Landscaping, LLC
We are a licensed design and build architectural landscaping firm with over 30 years of quality experience working with residential, commercial, home owners associations, and public clients.
Our mission is to provide the best quality landscaping services with honesty and integrity. We work closely with our clients to satisfy their specific goals, needs, and projects.
There is no project too big or too small for our company to handle. We will work with you to beautify your property without cutting corners. Our qualified, trained, and college educated staff will ensure a sustainable project installation that will last for many years to come.
At Dream Green Design we value environmental sustainability. That is why we recycle our materials and practice LEED sustainable building practices. We promote green sustainable designs that give back to the environment and promote the use of native plants in our designs to avoid pest damage and disease. We offer special services in removing invasive plant species, creating backyard habitats, and storm water drainage.
Why choose us?
Owner is a licensed Landscape Architect, Licensed Home Improvement Contractor, has a bachelors in Landscape Architecture, and a lifetime of experience in the landscaping industry.
Clients get to consult directly with the company owner.
We provide the highest quality services so you know you are getting the best when you work with us.
Company commitment to honesty, integrity, and ethics.
Kevin Bielik, BSLA, ASLA, CLA, RLA
Owner/Operator
Licensed Landscape Architect in NJ, NY, & CT.
Dream Green Architectural Landscaping, LLC. is owned and operated by Kevin Bielik a licensed Landscape Architect and Home Improvement Contractor. His inspiration comes from his father Steve Bielik, who has been in the landscaping business for over 35 years. In 2007 Kevin graduated with a Bachelors of Science in Landscape Architecture from Temple University. After graduation he was hired by the office of Daniel Sherman Landscape Architect PC where he gained over seven years of experience designing and managing high end residential and commercial projects. After passing all sections of the LARE exam in 2012 he received his Landscape Architects License. Now he is following his dream of owning and operating his own company, managing properties, and providing landscape architecture services.
Our Staff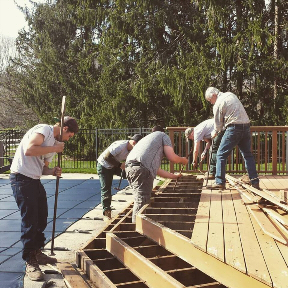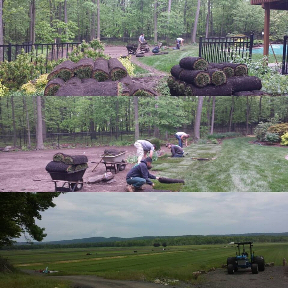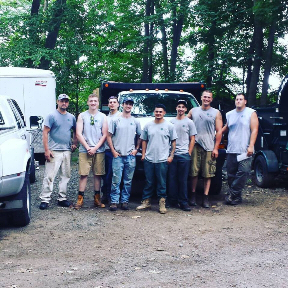 Contact Information
Phone: (201) 572 – 9282
Email: Kevin@DreamGreenDesign.net
Web Address: http://www.DreamGreenDesign.net
Mailing Address
Dream Green Design
26 Oak Lane
Randolph, NJ 07869